World Language Honor Societies Are The Hosts to Induction Ceremony
New members were welcomed when the Bridgewater-Raritan High School World Language Honor Societies—Chinese, French, German, Italian, Latin, and Spanish—held a joint induction ceremony on Tuesday evening, May 2.
The event was held in the high school auditorium from 6-8 pm, with a reception afterward so the societies could enjoy cultural food together.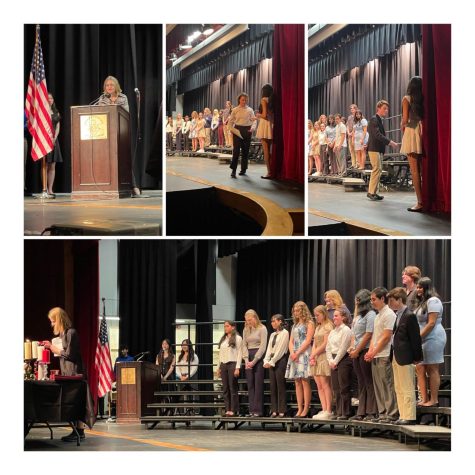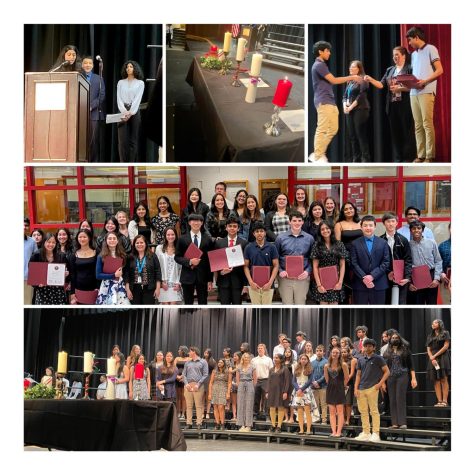 Each society gave an overview of their achievements for the current year, followed by an oath in the respective languages. After the oath, each new inductee was called forth to receive a membership certificate for their society.
The inductees went through an application process in the winter, where they demonstrated academic commitment to their language. Students meeting a grade and volunteering requirement were accepted into their society.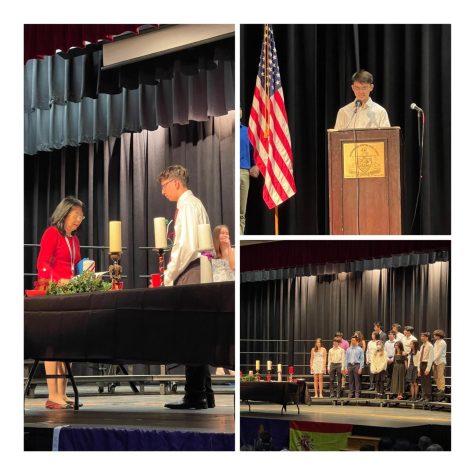 The event was sponsored by student MCs Karthik Angara and Jacqueline Wong. The advisors for each Honor Society had a hand in helping organize the ceremony, including the dress rehearsal on the same day, during the unit lunch period. Angara said he "enjoyed seeing so many families come together to celebrate the hard work and achievements of the various honor society inductees. It was an amazing turnout…truly an induction ceremony to remember!"
In attendance were many parents, as well as the Supervisor of WL/ESL, Ms. Laura De Nicola; BRHS Principal Mr. Daniel Hemberger; the Assistant Superintendent of Personnel, Dr. Dan Fonder.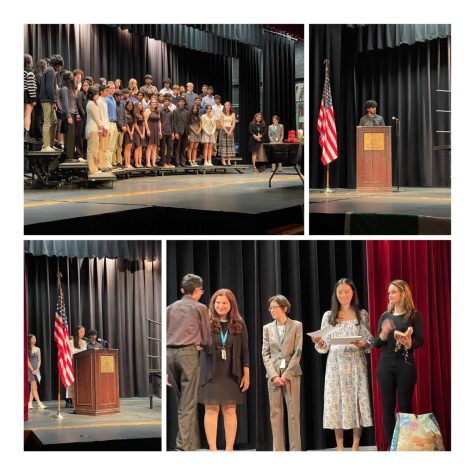 After this ceremony, the new inductees are officially members of their World Language Honor Societies and can participate in upcoming cultural or charity events the following year.
New Chinese Honor Society inductee Atharva Makode related his experience at the ceremony. To him, the ceremony "allowed each member to learn more about their society and to learn about other languages as well." He is looking forward to having "opportunities to contribute to an environment of learning and growth at BR." Other inductees shared the same sentiments. Latin Honor Society inductee Abhay Sankar told The Prowler that being a member of a World Language Society is "an excellent way to connect with others who share a passion for foreign language and culture." The connection between different societies is important to students like him. Sankar said, "Even though we all take different languages, our membership in our respective honor societies brings us closer together."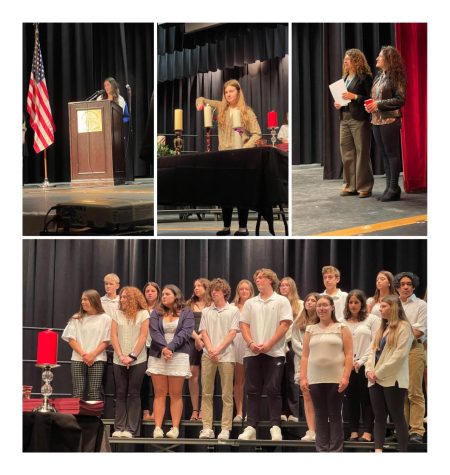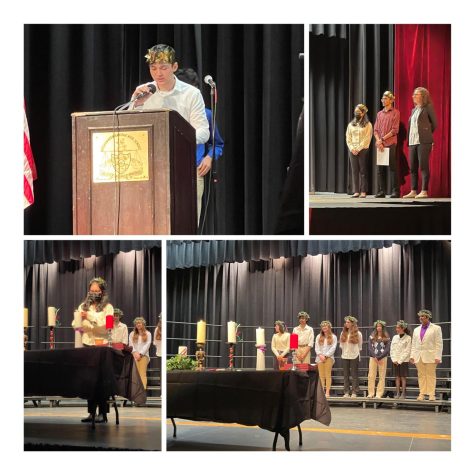 Madame Kostis, a teacher of French, commented that "World Language teachers are proud of their students and continue to help build more global connections in our communities, make connections with other subjects so students can see how languages connect to all areas of study, and so that students can use the languages that they are studying in the real world."
Students are typically inducted into the World Language honor society in their sophomore or junior year.  Questions about the requirements can be directed to any World Language teacher.