BRRSD Referendum 2023 approved, Superintendent Beers thanks community
Bridgewater and Raritan residents voted to approve the Bridgewater-Raritan Regional School District's (BRRSD) referendum to renovate district-wide facilities and implement full-day kindergarten. 
The vote took place on Tuesday, March 14.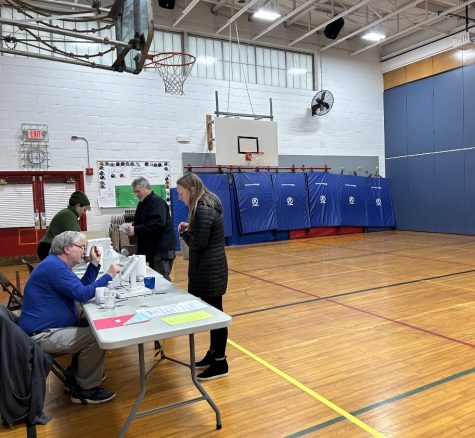 Preliminary results recorded by the Somerset County's Election Division indicate that the two-question referendum received the following numbers as of 11:27 p.m. on March 14:
Question No. 1: Yes: 4,196 votes. No: 1,719 votes

Question No. 2: Yes: 3,548 votes. No: 2,357 votes
Superintendent Robert Beers sent a letter to the community thanking voters for approving Referendum 2023.
He said, "I would like to thank the voters and stakeholders of this community for helping this referendum become a reality."
The first question of the referendum asked residents of Bridgewater and Raritan to approve $120 million to upgrade all 11 schools in the district, including HVAC, security, and classrooms. This part has no tax impact.
The second question proposed a plan to build an addition to the Middle School in order to free up space at the primary schools, allowing the district to implement full-day kindergarten. As a result, the Middle School would house grades 6-8, Intermediate schools would have grades 4-5, and the primary schools would educate grades K-3. 
Question No. 2, contrary to Question No. 1, has a tax impact. The tax on an average Bridgewater home assessed at $488,933 will increase by $90 per year, and taxes on a Raritan home valued at $320,255 will increase by $66 per year.
The total cost for the Referendum is $113,154,779 after the financial assistance in debt service aid the State of New Jersey is providing. 
During the general election in Nov., an additional question has been scheduled that will ask residents of Bridgewater and Raritan to approve the total operating costs of the full-day kindergarten program for $2.46 million. 
Superintendent Beers asks community members to "please stay tuned for additional updates related to the referendum construction projects."