Freshman Dance Scheduled for March 25
No one ever expected the freshman class to have their very own dance, but that might change this year at Bridgewater-Raritan High School (BRHS).
But before the dance floor is opened on the scheduled date of March 25, there are still a few obstacles to overcome on the way.
Sadie Brown, the BRHS Freshman Class President, talked to The Prowler about the work behind the dance.
Sadie offers experience in planning school events such as dances. She had served as the Class President at the Bridgewater-Raritan Middle School.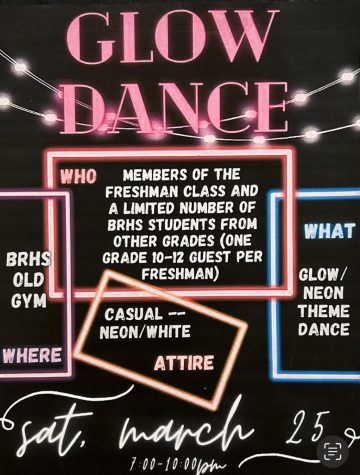 Sadie told The Prowler that "freshmen don't get a lot of opportunities" for events in school and that the class needed something to look forward to after lockdown. Since many students were upset at not being able to have a homecoming dance, she decided to start planning one for the spring.
Sadie further explained that she wrote up an informal proposal and submitted it to BRHS Principal Dan Hemberger. A meeting was scheduled before winter break to work out logistics, chaperones, and security details.
The issue with holding the dance revolves around teacher chaperones.
According to Sadie, there are not enough chaperones for the dance as of yet. The administration, however, instructed the freshman council to "keep planning the dance as if it is happening."
The dance is scheduled to be held in the high school's small gym on Saturday, March 25, from 7 – 10 pm. Tickets cost $15.
She reported to The Prowler that the event already has a scheduled DJ, emcee, and donations as well. The theme for the night is "neon", so glow-sticks are also sure to make an appearance.
When asked to comment, Principal Hemberger told The Prowler that "the BRHS administration is excited to support student-initiated activities, like the freshman dance. We're realigning the assigned chaperone duties to reduce the total number required for certain events, and including additional events that were not previously planned at the beginning of the year. Also, we're expecting that some staff will simply volunteer as chaperones to support their colleagues and students. And as always, our security team will be on-site to ensure everyone is safe."
If upperclassmen are interested in attending the dance, they may be invited by a freshman to join.