Chris Levin Inducted Into Coaches Hall of Fame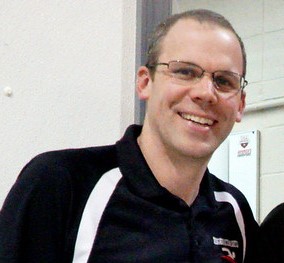 The goal is plain and simple. And by judging the results, quite successful.
Chris Levin, the head coach of the Bridgewater-Raritan High School girls' swim team, sets his focus each season before the students even jump into the pool. "My number one goal is to help kids navigate through their high school life through swimming," Coach Levin explained. "I want our swimmers to look forward to coming to school and look forward to coming to the pool."
Bridgewater-Raritan swimmers also enjoy the rewards they have accomplished during Coach Levin's tenure, which began in 2011 when he took over command of the girls' swim team. He had served as an assistant for both the boy and girl Panther swim teams from 2009 through 2011.
Levin has guided the Bridgewater-Raritan girls' swim teams to four New Jersey State Interscholastic Athletic Association (NJSIAA) Public A state championships, six North Jersey, Public A state sectional titles, five Somerset County Tournament championships and seven Skyland Conference crowns.
Four times his Bridgewater-Raritan girl squads—2017, 2018, 2019 and 2021–finished as the No. 1 ranked swim team in all of New Jersey.
While the New Jersey swim community is well aware of the exploits of this program under Coach Levin, the New Jersey Scholastic Coaches Association has paid close attention, too. Coach Levin was recently notified that he will be inducted into the New Jersey Scholastic Coaches Association Hall of Fame as a member of the Class of 2022.
He will be inducted during a ceremony that will be held on Sunday, January 15, 2023, at The Pines Manor in Edison. He will be among 20 who will be inducted during a luncheon that day.
"This Is quite an honor, especially when you hear of the names who are in the hall of fame,' Coach Levin said. "This is very humbling."
Levin will enter the 2022-2023 swim season with a career record of 119-23, a mark that should see additional victories.
"We are looking forward to the season. We will have a competitive year," Coach Levin said. "We will keep rolling even with our new faces."
The Social Studies teacher at Bridgewater-Raritan High School is a graduate of the school where he was a standout swimmer, helping the boys win four state sectional titles.
He continued his swim career at The College of New Jersey, where he served as captain for two years.
Coach Levin was the recipient of The Star-Ledger State Girls Swim Coach of the year in 2017 and the Skyland Conference Coach of the Year in 2018 and 2019.
The fact that he has coached just one Meet of Champions state winner–-the 200 medley team won the state championship in 2019—has plenty to say about his skills on the sideline—or poolside in this case.
His team may not have a roster that contains a chock full of elite individuals but his swimmers compete as a team—and a very good one at that.
"Although we have had many talented swimmers come through the program, we never had anyone who was individually the best in the state," Coach Levin said.
He prides himself on watching his team swim as a team.
"One of the best parts about New Jersey high school swimming is that it is truly a team sport. In order to win a state title, you need the whole team to contribute in some way," Coach Levin revealed. "We have worked hard to build that team bond and tradition over the years and help the girls realize that they are swimming for more than just the best time."
He shared how that swimming with pride has been instrumental in winning championships.
"Having the privilege to represent their school and swimming for each other is ultimately what helped."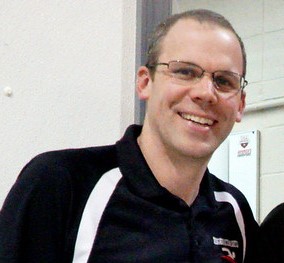 Just plain and simple.