BRHS Is Host To Special Day When Special Olympics Track and Field Event was held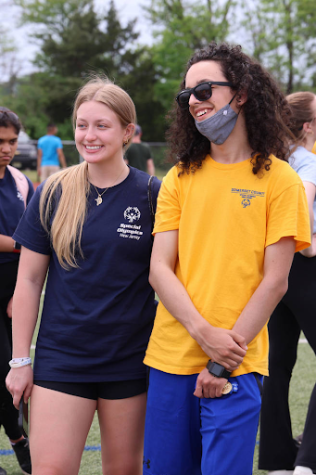 The Special Olympics New Jersey's Annual Track and Field Area 10 event was held at Bridgewater-Raritan High School's Basilone Field on May 13.
Organized by a board of volunteer directors, this event is part of an international organization known as Special Olympics, which encourages inclusion for students of all ages with special needs through Olympic sports. At BRHS, these sports include javelin throws, relays, and sprints. 
BRHS Special Olympics' event included not only the districts' teams from Crim School, Eisenhower Intermediate School, and Bridgewater-Raritan Middle School but also over 20 athletes and 1:1 supportive volunteers from Bridgewater-Raritan High School.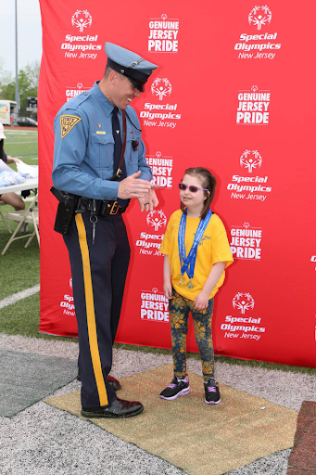 The athletes trained for the events in their P.E. Partners classes. Many participants are also part of the Unified Track and Field team.
Both the BRHS Special Olympics team and the Unified Track and Field team are coached by BRHS Special Education teacher Annie Higgins.
Many of the athletes succeeded in the events with gold and silver medals, representing BRHS with pride at the competition and persevering with great happiness throughout.
Most events were individual, particularly sprints and javelin throws, which all athletes competed in.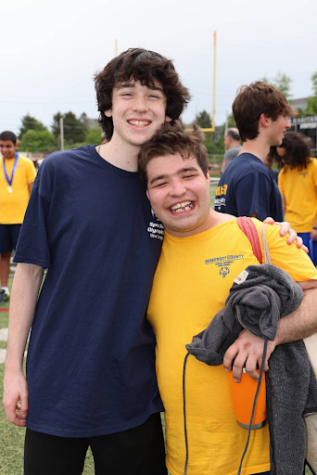 Additionally, BRHS participated in two relay events, in which four of our BRHS athletes were positioned around the Basilone Field track and told to pass a baton to each other, the true representation of the team spirit in Special Olympics.
The following recognizes all athletes that represented our school at the event: Sathvika K., Victor D., Nicholas E., Ashley F., Pranav B., Matthew B., Logan E., Joseph D., Ian H., Ishaan S., Andrew G., Julia G., Jonathan Z., Nicholas Lloyd, Kyle Cosenza, Shaunak Yalgi, Carmela Loschaivo, and Daniel Oldham.
Special Olympics International hosts many events on behalf of its Unified Sports division, which BRHS is part of, and includes all schools who are willing to join.
Unified Sports is an extension of the inclusion-driven message of the organization, and differs from other Special Olympics events in that both students with disabilities and volunteers are paired on the same team to compete.
The athletes at the Track and Field event had a successful and well-enjoyed event, with more annual events to take place for years to come.