Operation Sunflower is not done helping Ukrainian refugees affected by war, here's how you can help
Operation Sunflower is an organization at Bridgewater-Raritan High School (BRHS) that focuses on helping Ukrainians affected by the Russia-Ukraine War.
The organization helps by donating the clothing, medical supplies, food, and money they receive through drives to those in need.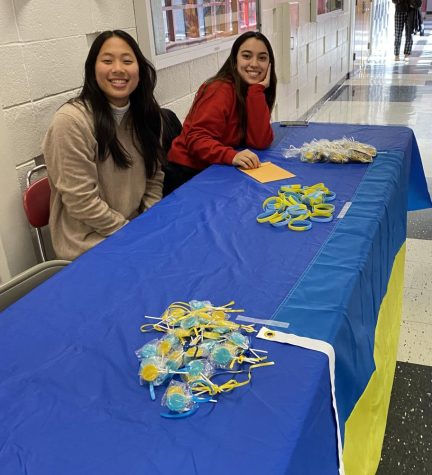 Right after Russia invaded Ukraine last year, Mr. Andrew Clark, a teacher of social studies at BRHS, worked with students and created this club to spread awareness at the school. They had the goal of spreading the word across BRHS to help Ukrainian refugees in any way they could. 
Among those students that helped start the club is Malena Krause, a current senior at BRHS.
She described the goal of Operation Sunflower.
"It's about raising awareness and giving relief. We want to provide any help that we can," she says.
When Operation Sunflower was first launched, many other teachers came together for the club and had students create Ukrainian flags with messages of support. These flags were displayed all over the walls of BRHS. 
Most recently, the students held a bake sale after school that raised over $500. All of their donations will be given to St. Michael the Archangel Ukrainian Catholic Church located in Hillsborough.
Camryn Allen, a current junior and an officer of the club, described what prompted her to join.
"I joined the club because I really care about the cause of the club. It's really important to me that I help whenever I can," she explained.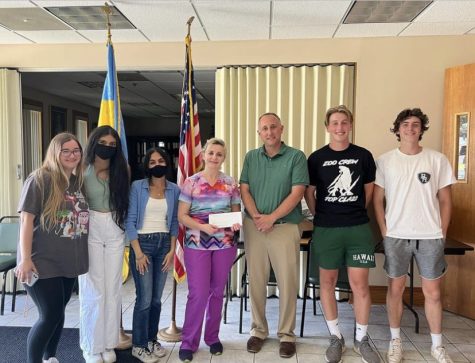 Allen further explains what her favorite part of Operation Sunflower is. 
"Coming together and seeing how our community works together to help other people who need it is inspirational to me," she says.
Since they first launched their organization, Operation Sunflower has amassed over 100 members. They hold frequent meetings to discuss future donation drives.
For those interested in donating, you can contact Mr. Clark at [email protected],  donate to their Amazon wish list, or look out for future donation drives.
Operation Sunflower is also always looking for more volunteers to help with bake sales and donation drives. To join the club, join their Google Classroom with code d7iey5n.