Bridgewater-Raritan High Senior Produced Award-Winning Short Film
Bridgewater-Raritan High School senior Christopher Zou is preparing for the premiere of his short film "Score" on Friday, May 26.
 "Score", which was produced over the course of the year, covers Zou's journey as a pianist and the personal struggles that accompany hard decisions about his future.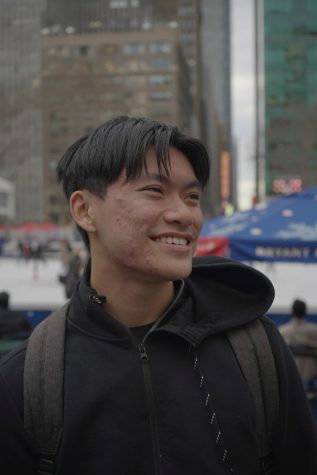 Zou said "Score" is about "a past version" of himself, named Samuel, a high school pianist who must win a large music grant at a competition to continue playing after graduating. 
The film follows his journey and his relationships with friends and family. According to Zou, it was a "very autobiographical work, mirroring my own experiences and ambitions as a pianist and musician."
"Score" marks the culmination of one of Zou's dreams as a filmmaker. Since fifth grade, he had wanted to make a movie about his journey as a pianist. Zou reported that he "had tons of ideas and drafted several scripts", but was still a young and inexperienced filmmaker at the time to cover a project of this scale. According to Zou, none of those scripts ever made it to pre-production.
The short film that will premiere this Friday was written and filmed over the course of Zou's final year at BRHS. The process of writing a script for "Score" was no easy task. Zou revealed that he "would look at the script and feel disgusted…and then come back a month later to keep working. It was a very on-and-off process."
Much of "Score" was filmed in the BRHS auditorium. Zou said the administration was "incredibly kind — they allotted me half a day during the summer to film. So we came in the morning and shot all the competition scenes in the auditorium."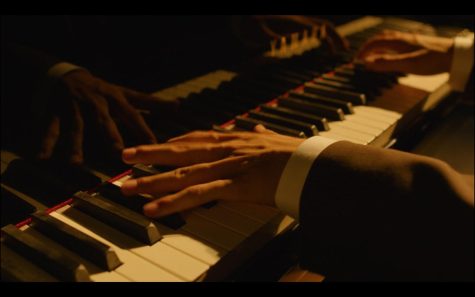 Other scenes were shot in Zou's own home, and some were filmed at the Manhattan School of Music, where he is a pre-college student.
 Zou had reached out to the administration of MSM for permission to film there, as he "always wanted to make a film directly in [his] music school." The administration gave him time in the summer to film. Zou reported, "The experience was a blast. We had almost the whole school to ourselves for a day."
Zou said he would not have been able to produce "Score" without the help of Peter Di Prospero, who studies at Montclair State University as a filmmaker. Di Prospero helped with the cast, crew, and equipment of the film. Additionally, he thanks his Director of Photography Boone Briegs for "a phenomenal job filming."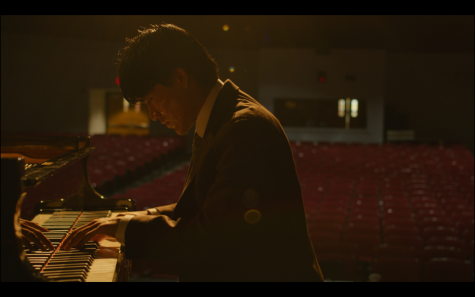 Zou has been playing piano since second grade and attending the Manhattan School of Music since seventh grade. He says his time at MSM was "very eye-opening. I met some of the most talented and bright people there…and I really felt like I belonged in the community. Everyone had a common interest in playing music."
Despite his love for music and piano, Zou will be a Film Major at Brown University starting in the fall. In fact, he says "Score" itself marks his departure from pursuing music. 
"Through the production and the character of Samuel that I painted, I realized this wasn't for me in the end," shared Zou. The film deals in part with Zou coming to terms with the "reality of his situation…which was a very humbling experience."
Through "Score", Zou wanted to cover the idea of "passion versus pragmatism." He says, "Everyone wants to live a financially stable life, but on the other hand, people want to do what they love. And the majority of the time, these concepts conflict."
"Most of the time, your passion or interest cannot support you. The dilemma is which to choose," he said. In the movie, his character does not make the decision of which avenue to choose, but he hints at the difficulties behind this choice. 
Zou stated that "my commitment to being a film major was a difficult one. In the end, I would not feel content giving away film for something else." In fact, he partly chose film on the basis of producing "Score".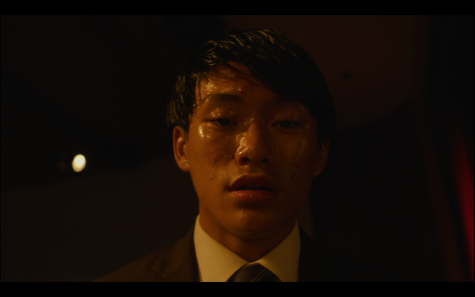 He said, "I would rather live a life where I don't earn that money but I chase what I love to do. That's what brought me to becoming a film major."
"Score" has already seen great success on the regional film circuit, according to Zou. It won Best Drama at the Garden State Film Festival, Best Narrative and Overall Best Film at Count-Basie Film Festival, and selections in the New Jersey Independent Film Festival and Philadelphia Youth Film Festival. 
This is not Zou's first award-winning film, either. He has made previous films in his high school career, such as a pandemic film titled "The Sky Behind the Clouds", which won Best Editing and Best Drama at the 2021 All-American Film Festival.
 Zou said that he enjoys "being able to attend in-person events to connect with other young, talented filmmakers at festivals." He has taken away the fact that "filmmakers are incredibly diverse. People's tastes in film are so different… I don't see film the same way others do, and it's very interesting to understand their point of view."
Zou's future goals include producing a documentary and exploring other avenues of film. After college, he hopes to move to an area known for film production, such as New York or California. His ultimate dream is "to work in my own production company and be a financially successful filmmaker, which is very unheard of these days. We'll just have to wait and see."