BRHS Orchestras Visit D.C.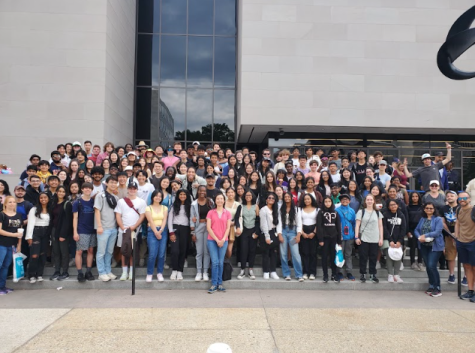 All three orchestra ensembles at Bridgewater-Raritan High School went on a trip to Washington, D.C. from April 20 to 23, 2023.
The excursion was full of countless events and opportunities that enriched how each orchestra looked and performed.
Besides bettering themselves as musicians, every member of the ensemble who attended also made numerous new memories. From seeing a professional orchestra's boring performance to sprinting through an amusement park as the rain began to pour, those four days will hold a special place in everyone's memory. 
On day one, the trip's members, led by Mrs. Griggs, the music director for all of the BRHS orchestras, and multiple other teacher and parent chaperones, departed for the University of Delaware.
After a brief rest stop, the group arrived at the university and prepared for a clinic with Dr. Anderson, a music director at the school. The ninth-grade orchestra, concert orchestra, and symphony orchestra played a handful of their songs.
After each performance, Dr. Anderson took the baton and conducted the pieces to add more liveliness, emotion, and connection to how each musician played. The advice and feedback provided were invaluable and the information could certainly be applied to every future rehearsal held.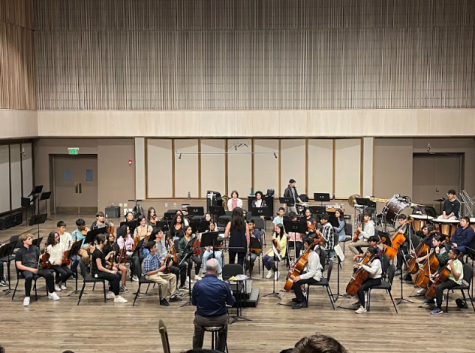 Next, the group visited Fort McHenry National Monument to learn a bit more about the origins of the country.
After visiting various locations at the landmark, the group then prepared for a professional performance later that night. The orchestras had purchased tickets to see Joshua Bell, one of the world's most famous violinists, play alongside the Baltimore Symphony Orchestra.
Bell put on display some of Mendelssohn's work while the Symphony Orchestra performed Elgar's Enigma Variations. Every performance was inspiring as it gave every student the opportunity to see how passion and dedication unfolded into an ensemble's performance. 
On the second-to-last day, the group visited Kings Dominion, an amusement park in Virginia that is full of thrilling roller coasters and other rides. Though it began to rain in the afternoon, everyone was able to make a few memories with their friends that day.
Lastly, the final day included a trip to Washington, D.C. to tour the famous national museums there. From iconic aircraft to appalling natural history sights, the group learned a lot about the history of a variety of topics.
At around 3 p.m.. on April 23, it was ultimately time for the orchestras to return home.
Every single day that the musicians spent on the trip encapsulated a flurry of moments that would be cherished for a long time. The experience of bettering themselves as musicians, friends, and people while having fun with peers was irreplaceable.
To all, the trip was certainly a success and the ensembles all look forward to possibly going on another trip in the coming years.